2020 WOMEN OF THE WORD
Grand Geneva Resort & Spa, Lake Geneva WI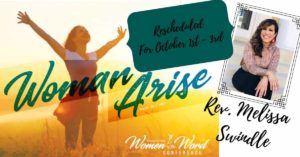 Thursday, October 1, 7 pm
Friday, October 2, 9:30 am & 7 pm
Saturday, October 3, 9:30 am
Rev. Melissa Swindle is a 2000 Graduate of Rhema Bible Training College in Tulsa, OK. Upon graduating she then attended Domata School of World Missions also located in Tulsa where she cultivated vision for the nations and a nation-taking faith. She served faithfully for seven years at Kenneth Hagin Ministries working in the Prayer & Healing Center where she ministered to the sick and saw tremendous miracles..
Melissa was a vital part of Eagle Mountain International Church also known as Kenneth Copeland Ministries in Fort Worth, TX for over 13 years. Working side by side with Senior Pastors, George & Terri Pearsons, she has led Healing Team Ministry and Pioneered and oversaw all Evangelism and Outreaches both locally and internationally. She has ministered in the nation's of Africa, Argentina, Brazil, India, France, Colombia and El Salvador and Turkey. Rev. Melissa has been traveling extensively preaching and ministering in churches Stateside and internationally as a keynote speaker for women's conferences, ministers conferences and taught in many Bible schools and training centers equipping the next generation of ministers for the harvest.
Using her God-given leadership skills and coupling them with the strategic skills she previously gained as an executive in the corporate world, she trains staff and leadership teams mobilizing them for Kingdom assignment! Through her inspirational and dynamic teaching ministry she heavily emphasizes "In Christ Realities" making these truths come alive and demonstrates how to put them into practice. She often ministers on the topics of Prayer, How to Receive Divine Healing and The Ministry of the Holy Spirit. Her ministry is marked by impartations of the Holy Spirit, boldness, healing and miracles.
Melissa currently resides in Tampa, Florida and travels across the United States as well as internationally declaring the word of God and making His Name known around the world!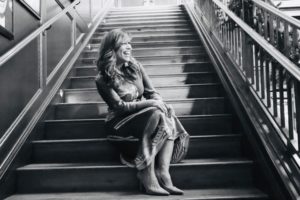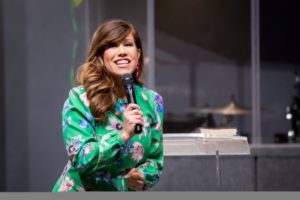 (See below for lodging registration or download the brochure for full details)
Before Sep 1, 2020
$40 per person (non-refundable)
or $10 per session
After Sep 1, 2020
$60 per person (non-refundable)
or $15 per session
Click the Women Arise image at the top of the page to download the conference brochure and registration form. Please make checks out to WOW. Only cash or checks are accepted.
Mail registration form & fee to: Women of the Word, c/o Christian Life Church, 965 E. Racine St., Delavan, WI 53115
Deadline for Guaranteed Special Conference Room Rates is Sep 1, 2020
For Reservations, contact the Grand Geneva Resort by calling 1-262-248-8811 and reference "Women of the Word Conference" for special conference rates.
Check in is after 4:00 pm and a
Credit Card is required upon check-in.
Upon arrival, check in at the hotel's front desk or
Timber Ridge, depending on where you booked your
room. Pick up your conference admission pass at the
Registration table by the Evergreen Ballroom (Upper Level) before
admittance to the meeting.
HAVE MORE QUESTIONS NOT ANSWERED BY THE BROCHURE OR THIS PAGE?
Please contact us at: info@clcdelavan.org or by calling 1-262-728-1463