Nursery Ages 0 – 3
"I will praise You, for I am fearfully and wonderfully made;
Marvelous are Your works, a
nd that my soul knows very well." Psalm 139:14
We give thanks and praise for the little children as they are fearfully and wonderfully made. Our Birth to 3 Year old classroom dedicated to the Little Wonders is available during our 10 AM Sunday Service and our 7 PM Wednesday Service. The age appropriate toys, songs, and lessons are designed to remind the toddlers just how much their Father God loves them.
—————————————————————————————————————–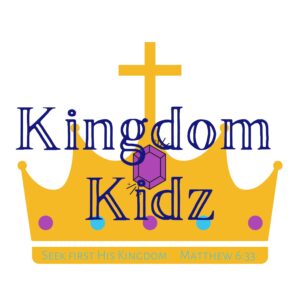 Children 3 – 5k
"But
seek first the kingdom of God and His righteousness, and all these things shall be added to you." Matthew 6:33
The curriculum for our young learners focuses on teaching foundational Bible themes. Each week children learn a new story from the Bible in a fun and welcoming atmosphere. Kingdom Kids class meets during Sunday 10am service and Wednesday 7pm service.
——————————————————————————————————————-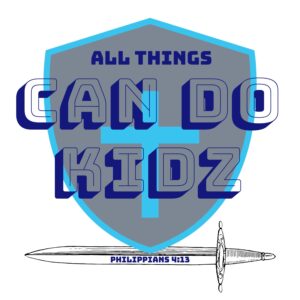 Children 1st – 6th Grade
"

I can do all things

through

Christ who strengthens me." Philippians 4:13
The curriculum for our children in 1st-6th grade is titled "Can Do Kidz Curriculum" by Dr. Nadine Norland. It is packed with opportunities that will allow children to hear, learn, and put the Word of God first in their hearts. The Bible clearly states the importance of filling our hearts with the Word of God and learning to put the Word first in everything we do. Psalm 119:11 states, "Your Word have I hidden in my heart that I might not sin against You." (NKJV) Based upon that scripture, it is vitally important that children learn how to put the Word in their hearts in order to keep themselves on the path of obedience and faith. This Curriculum is based upon key biblical themes and scriptures that support knowing, loving, and living for God.
—————————————————————————————————————-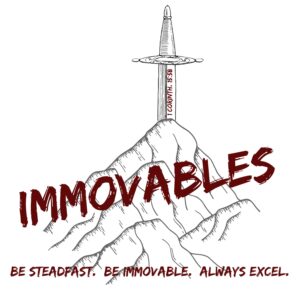 Youth: 7th – 12th Grade
"

Therefore, my beloved brethren, be steadfast, immovable, always abounding in the work of the Lord, knowing

that your labor is not in vain in the Lord."
Immovables leaders Justin & Sarah Reese lead the middle and high school age youth on a journey through the Bible, line upon line one chapter at a time. Our focus is on studying God's Word and applying His Truth to the experiences of everyday life for the teenagers so they will be steadfast, immovable, and always excelling for God's Glory. The Immovables group meets during the 10 AM services on Sundays in addition to youth fellowship events and conferences.
***All ministers and volunteers have been screened and have passed background checks prior to working with children.***