2021 MEN OF THE WORD
CONFERENCE
Grand Geneva Resort & Spa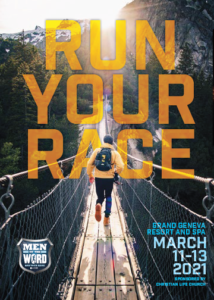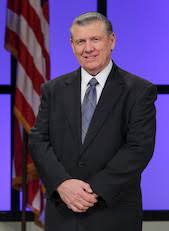 A no-nonsense, straight-shooting preacher, Brother Barclay is a powerful voice for the new
millennium, taking the body of Christ to the climax of the ages. He has a precise mission
on his heart and mind—to bring a move of the Holy Spirit to the world and prepare God's
people for His coming.
Dr. Barclay is an international author whose materials continue to fortify many churches
and believers around the world. He is the founding pastor of Living Word International
Church, which is both a very strong world outreach center in Midland, Michigan, and
a world class network of ministries and churches. From this world headquarters church,
Brother Barclay travels extensively as a convention speaker and produces the ministry
television program.
He pioneered a Bible school for preachers and lay people alike that has helped hundreds
of people find their place in the ministry and help build their local churches. This school,
Supernatural Ministries Training Institute (SMTI), is now hosted by many other churches in
America as well as other countries and languages of the world.
You will be refreshed and challenged as you sit under this prophetic ministry and touched
by God as Brother Barclay preaches the Word and breaks forth with a supernatural flow in
the gifts of the Spirit. You will never be the same!
Thursday, March 11, 7:00 p.m.
Friday, March 12, 10:00 a.m. & 7:00 p.m.
Saturday, March 13, 10:00 a.m.
MEETING REGISTRATION FEES
Fee per person before Feb 11, 2021
$40 Registration (Non-refundable)
—————————————————————————————
Fee per person after Feb. 11, 2021
$60 Registration (Non-refundable)
LODGING REGISTRATION
Deadline for Guaranteed Special Conference Room Rates is Feb 11, 2021
For Reservations, contact the Grand Geneva Resort by calling 1-262-248-8811 and reference "Men of the Word Conference" for special conference rates;
Click the location below for a direct link to the conference lodging reservation page.
Check in is after 4:00 pm and a Credit Card is required upon check-in.
After check in at the hotel's front desk or Timber Ridge (Depending on where you booked your room), Pick up your conference name tag at the Registration table outside the Loramoor Room (located in the lower level), before you go to your room or before admittance to the meeting.
HAVE MORE QUESTIONS NOT ANSWERED BY THE BROCHURE OR THIS PAGE?
Please contact us at: info@clcdelavan.org or by calling 1-262-728-1463